Events
Triathlon Idroland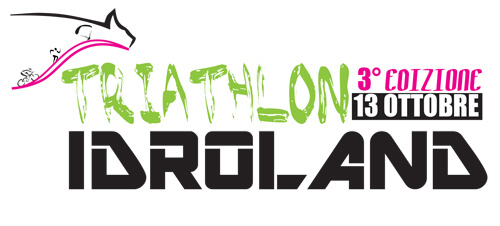 RELAY RACE BY MOUNTAIN BIKE - MOUNTAIN RUNNING - PARAGLIDING
by Trentino Adventures - Sport Active Storo - Volo Libero Brescia - Valchiese Bike
BIKE: 12 km + 700 mt
RUN: 7 km + 500 mt
TIMED FLIGHT AND PRECISION LANDING
1570 - 370 m.s.l.m.
Registration open to TEAMS ALREADY FORMED, SOLOISTS or SINGLE ATHLETES of the different specialties with extraction and formation of the teams on 11/10.
PROGRAM
h 7.30 ritrovo presso loc. Idroland a Baitonih 7.30 A.M. meeting at loc. Idroland IN Baitoni
Delivery of the race pack, bib and technical breefing
h 9.00 A.M. departure event
Mountain Bike: Idroland - Loc. Casali 12 km and 500 mt difference in height
Mountain RUN: Loc. Casali - Alpo 7 km and 700 mt height difference
Paragliding: Timed flight (20 min.) And precision landing
h 1.00 P.M. polenta and spiedo for all the participants
Extra lunch on reservation before 9/10
h 3.00 P.M. Awards
REGISTRATION
Jacopo +393488113173
Roberto +393284825460
This email address is being protected from spambots. You need JavaScript enabled to view it.
Idroland Acro Games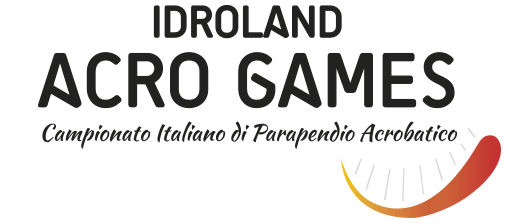 Italian Aerobatic Paragliding Championship
FAI – CAT2 valid for international ranking
14 - 15 - 16 June, 2019
Loc. IDROLAND – BAITONI – LAKE D'IDRO
Acro show and landing on the raft on Lake Idro
Take-off from. Alpo. The show can be seen from 9.00 to 14.00 at Idroland, where you can also find fair stands, food and beverage area.
ATTENTION: from 8.00 to 17.00 the flight area is active with NOTAM – it is forbidden to fly over the area used for the event.